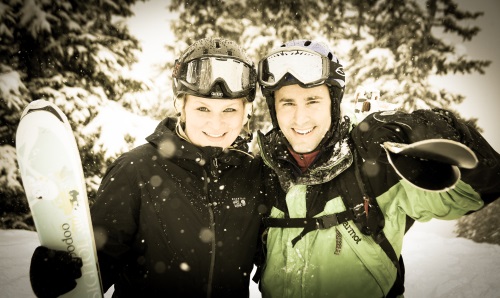 About Us
As a husband and wife team we have together timed over 90 races since 2009. To our timing assignments we bring deep technical knowledge, an understanding of the event management process, and a high-level of attention to detail. Jeff has over 15 years of software development experience and works as a software development manager in Beaverton. Heather works in business operations support in downtown Portland providing detailed business support to large organizations. We love timing and find it a great way to spend time together. Jeff started timing in 2009 so he could time the CATnip Friday 5k a race he was helping put on to benefit an animal shelter in Sherwood Oregon. Shortly after we started timing all races together as well as helped co-direct the CATnip 5k for three more years. Jeff has extensively studied timing systems and developed our in-house timing software and in-house Ultra High Frequency RFID chip timing system. Jeff holds a Masters Degree in Software Engineering from Portland State University and a BS in Software Engineering from Oregon Institute of Technology. Heather is the reason Huber Timing exists. She encourages systems development, creates and improves processes, does all marketing, and keeps operations organized. Heather holds a BA in Business Administration from Linfield College. We are both avid skiers and runners, and are members of the Team Red Lizard running club. To learn about the services we provide, see Services.
Our Staff
Our "staff" consists of: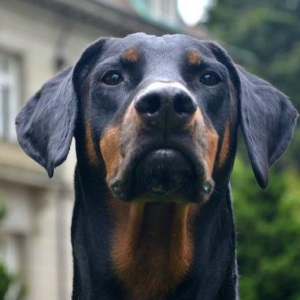 Higgins Doberman, Chief Timing Dog. Higgins loves running especially after squirrels. His main timing assignment is protecting timing equipment from squirrels. Unfortunately Higgins passed away in February 2014 but he is still our "Chief Timing Dog."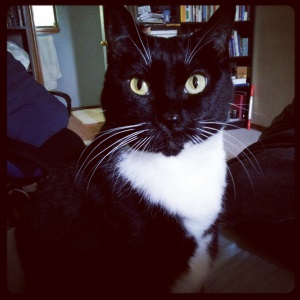 Sally, Chief Executive Officer. Sally rules the world even though the world just consists of one bedroom in her home. Her favorite timing method is chip timing. She is such a fan of chip timing she has an RFID chip embedded in her.
Lady Bug, Chief Operations Officer. Lady Bug ensures all tasks get done timely and accurately even though the only task she knows of is us petting her. If you neglect to pet her she will repeatedly head-butt you until you do.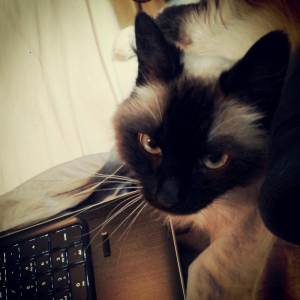 Conscience, Chief Technology Officer. Conscience is the newest edition to our family. She loves technology and rubbing up against laptops and mobile phones. She was adopted from Cat Adoption Team in Fall 2012.