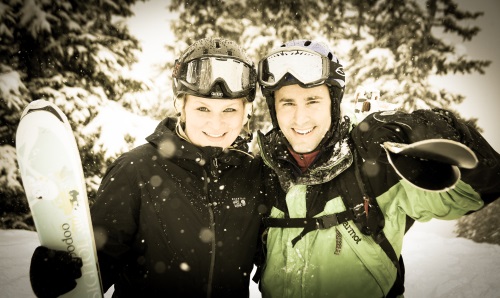 About Us
We are a husband and wife team that have been timing races since 2009 and currently time over 60 races a year. We bring to races extensive technical knowledge, a thorough understanding of the event management and race operations process, and a high-level of attention to detail. Jeff is an experienced software developer who has worked in multiple domains and has extensively studied timing systems and developed our custom timing software and custom Ultra High Frequency RFID chip timing system. Jeff enjoys both software development and running and combing both of those activities through race timing. Jeff holds a Master and BS degrees in Software Engineering. Heather encourages systems development, creates and improves processes, and keeps operations organized. Heather holds a BA in Business Administration. We are both avid skiers and runners, and are members of the Team Red Lizard running club and Oregon Road Runners Club. To learn about the services we provide, see Services.
Our Office Staff
Our "office staff" consists of: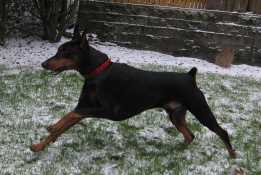 Monroe Doberman. Monroe is a big fan of running especially running after squirrels. He likes early morning races as it means he gets fed breakfast earlier. When he was 10 weeks old he attended his first race the Stars and Stripes Marathon.
McGyver. McGyver was adopted from one of our customers the SW Humane Animal Shelter who produces the SW Walk+Run for the Animals every May. He enjoys empty boxes race timing supplies come in.